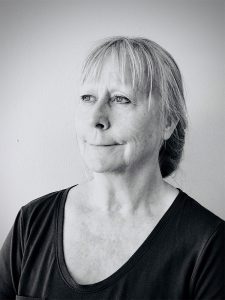 Born and raised in Southeast Texas, Shasta Rose has lived most of her life in Hawai'i where she raised her daughter as a single mom while running a destination wedding business. Her lifelong journey of introspection and self-discovery has led her to feel a deep compassion and empathy for all living beings, both human and animal. Feeling deeply moved by Raju's story, she felt compelled to write about his plight with the intention of helping to alleviate the suffering of animals at the hands of humans.
A portion of the proceeds from the sale of this book will be donated to Wildlife SOS Foundation in India to care for Raju and the many other elephants at the sanctuary who need our help to live out their lives in peace and comfort.
What Inspired Me To Write the Story of Raju
I was deeply moved by the story of Raju when he was rescued by Wildlife SOS in India in 2014. The fact that he had endured over 50 years of abuse just broke my heart. I received regular text updates about his progress after being rescued, and when I received the update about his one-year celebration of freedom on July 4, 2015, I again felt the pain he must have suffered all those years at the hands of humans. I was driving home at the time from my family's July 4th celebration, and I began crying copious tears once again at the thought of how much Raju must have suffered all those years.
Suddenly I had a rush of chills up my spine, and they were so intense I felt as if I were about to levitate from my car seat. So I spoke aloud, "Okay angels, just tell me what you want me to do!" The following Sunday morning, during my regular meditation, I received a very direct but gentle message, "You are going to write a children's book about Raju." I had never even thought about writing a children's book before, so I thought "But I want to write a book for adults, not children." And again the voice repeated itself very clearly, "You are going to write a children's book about Raju." So I thought "Okay, okay." As I ended my meditation, I poured a cup of tea and sat down and wrote the story that very day. So I consider this book to be a divinely-inspired creation.